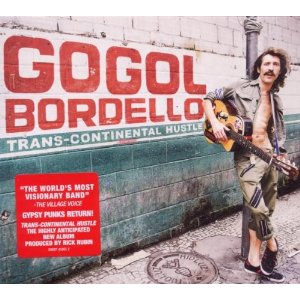 Two quick things:
It's pressing and apparent to me now more than ever how artificial and restricting national identities are in terms of jobs, freedom of location, and culture. Nations are on the decline, common ground as a currency of identity on the rise. Most rockin' case in point: fantastic music video of Gogol Bordello's "Immigrandia" and interview with lead singer Eugene Hutz.

In a tangential but very related note, XKCD has come out with a boggling comic mapping the amount of social time spent online and dividing it into 'nations.' Maps like these seem as relevant as the old fashioned ideas of a shared culture or nation in grouping human energy. Maps of belief, network, community, language fluency, skill set, and so on should serve as a counter-identity to the rigid box of 'American.' Those boundaries are as imaginary as they are based on convenient circumstance to enforce.

It must help that right now I'm applying to volunteer in a part of the world reduced to country-wide incarceration and war over abstract notions like statehood and deity worship. There's something terrifyingly disproportionate about the correlation of human-created categories and actual widespread human suffering.